From the 22nd-25th of February, RSP Systems will be in Berlin attending the 16th annual conference on Advanced Technologies & Treatments for Diabetes (ATTD).
The innovation within the field of diabetes treatments and technologies is evolving forward at full speed. The ATTD conference is a unique internationally recognized event that provides a world-class platform for clinicians and scientists to present, discuss, and exchange insights on the most rapidly evolving areas of diabetes technology and treatments.
RSP will be represented by a team consisting of Anders Weber (CEO), Stine Dahl (CFO/COO), Bo Petersson (CBO), Rune Inglev (Data Scientist), and Amalie Philipps (Project Coordinator) in booth 41, where our advanced non-invasive Touch Glucose MonitoringTM technology will be showcased for anyone who is interested in learning more about our ground-breaking technology. On the 24th of February between 09am-10am, you will also be able to attend Anders Weber's presentation about Raman Spectroscopy for non-invasive glucose monitoring, as he has been invited as an industry expert to the ATTD conference.
At RSP, we are proud to be attending ATTD 2023 as we aim to improve the lives of people living with diabetes together with the entire industry.
Find us at the Tech Fair booth 41 at the ATTD conference. We look forward to seeing you there!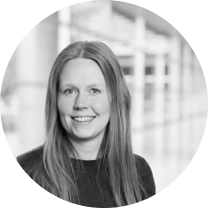 If you are interested in a private meeting and wish to learn more about our unique technology, please contact our CFO/COO, Stine Dahl at stine@rspsystems.com.